We add new shows when we can and also revitalise the old favourites upon request.
We have provided seasonal shows for Valentines, Summer, Halloween and Christmas.
As well as themed shows including:
The Big Band Sounds, The Rat Pack, 'ol Blue Eyes, The King of Cool, The Cheeky Chappie, Magic of the Musicals, The Heart Throbs, The Best of Broadway.
Our repertoire of shows for 2018 contains:
Have a Banana - The Cockney sing-a-long
Ready, Steady, Go - The Rock 'n' Roll show
From Stage to Screen - A Musicals Spectacular
Live From Vegas - A New version of the Rat Pack
plus seasonal shows and
more to follow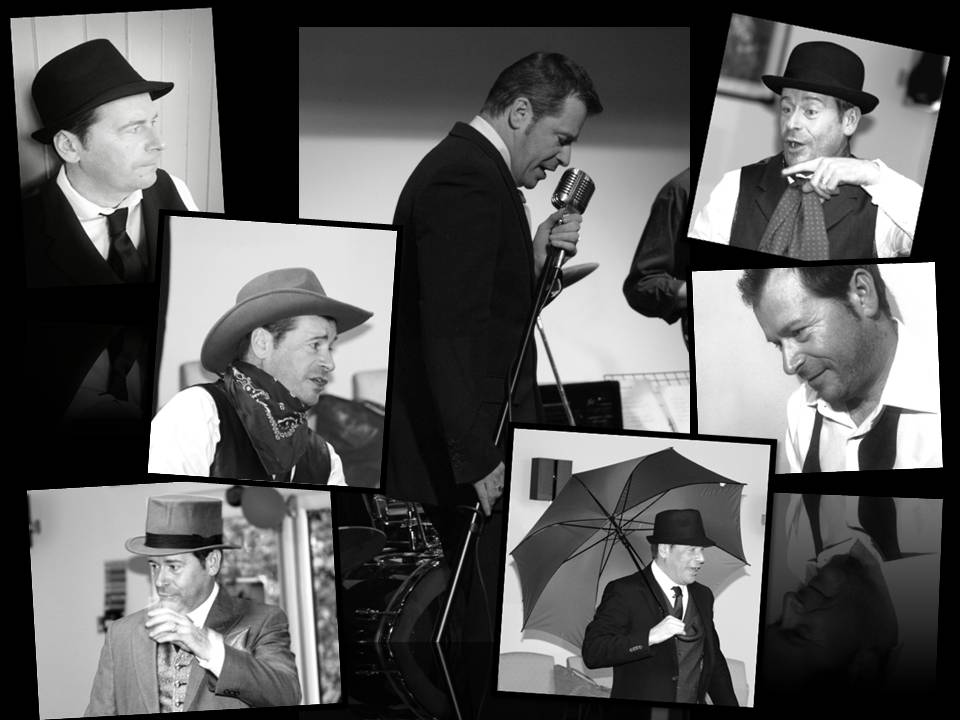 Las Vegas Rat Pack
Features the music and songs from possibly the best years in showbusiness ever!
Their unique blend of humour and vocal ability made them loved by all and their songs remain timeless. We've chosen what we feel best represents the era of the Las Vegas performances of the the three most coveted performers ever seen - Dean Martin, Frank Sinatra and Sammy Davis Jnr
They spent their days filming movies like Ocean's Eleven and Robin & The Seven Hoods, and their evenings packing out the Las Vegas casino's and hotels, most notably, 'The Sands'
Click on the MP3 below to hear a sample
Swingers and Crooners
Features songs from Bobby Darin, Matt Monro, Nat King Cole, Tony Bennett and many more
These guys all sang most of the standards at some point and gave them their own interpretation, so we've done the same
The Swingers and Crooners show gives a good blend of up-tempo swingers and mid-tempo waltzes, coupled with the well known standards and ballads associated with the era when these guys were at the top of their profession
Click on the MP3 below to hear a sample
Songs from the Shows
These shows feature songs from numerous Broadway, West End and Hollywood Musicals
We perform the best known songs from each, as well as some mini-musicals as medleys
With costumes to fit each show and changes along the way, we aim to keep the entertainment and excitement high from opening number to finale
Click on the MP3 below to hear a sample
We offer a first class service and competitive rates
So, contact us today to book your show